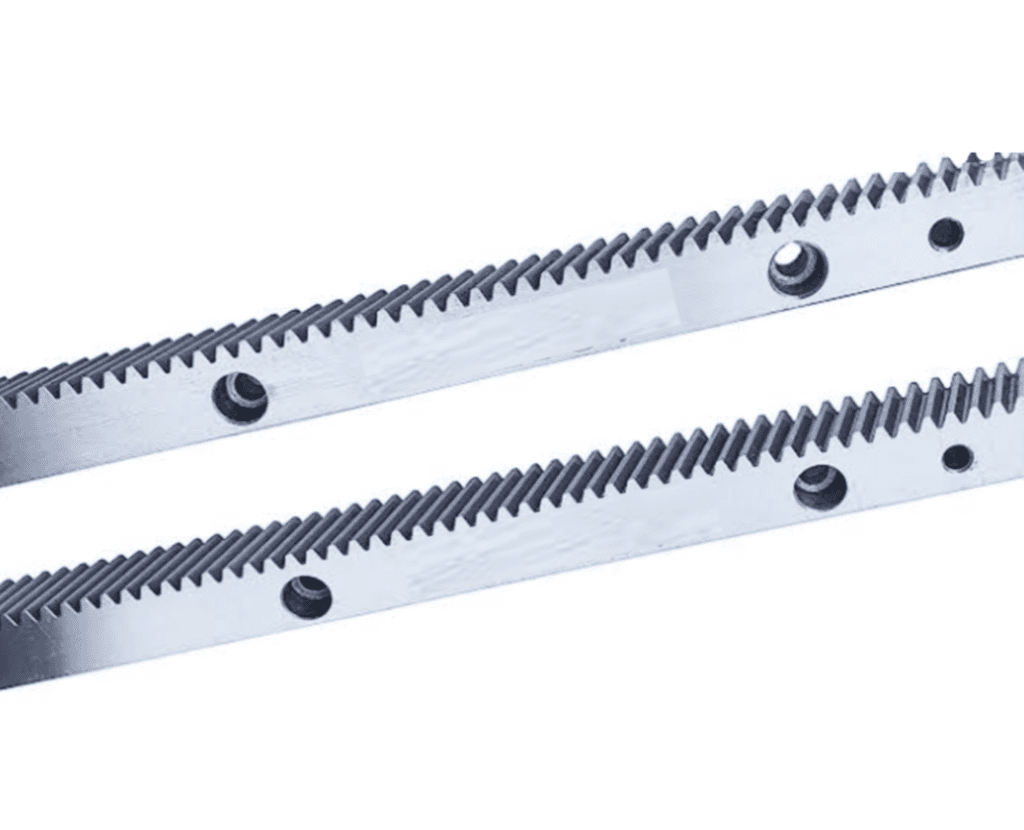 The V Type Milled Guideway is a testament to Kreymayer's dedication to providing cutting-edge solutions for motion control and precision positioning. Designed to meet the demanding requirements of various industries, this guideway system offers exceptional accuracy, reliability, and longevity.
Key Features:
Precision Engineering: Our V Type Milled Guideway boasts meticulously crafted surfaces and profiles, ensuring minimal friction and precise linear motion. This makes it ideal for applications that demand high positional accuracy and smooth movement.

Rigidity and Stability: Crafted from premium materials and engineered with utmost attention to detail, our guideway offers exceptional rigidity and stability. This guarantees consistent performance even under heavy loads and dynamic operating conditions.

Enhanced Load-bearing Capacity: The design of our V Type Milled Guideway optimizes load distribution, allowing it to handle significant loads without compromising on precision. This makes it an ideal choice for heavy-duty industrial applications.

Longevity: Built to withstand the test of time, our guideway system is engineered for durability. Its advanced materials and corrosion-resistant coatings ensure a prolonged service life, reducing maintenance costs and downtime.

Versatility: The V Type Milled Guideway finds its utility across a wide range of industries including automation, aerospace, manufacturing, and more. Its adaptability to various operational environments makes it a versatile solution for diverse applications.
RACK
PINIONS
RACK AND PINIONS
ENGINEERING INSPECTION SERVICES
GUIDEWAY RACKS
DRIVE SYSTEMS
RACK
Kreymayer is Authorized Manufacturer, Supplier and Exporter of High Quality Racks Including Gear Racks, Helical Racks, Helical Teeth Ground Racks, Helical Hardened Racks, Helical Milled Quenched & Tempered Racks, Straight Hardened Rack, Straight Milled Quenched & Tempered Ground Racks and Straight Teeth Ground Racks in Agra, Ahmedabad, Ahmednagar, Ajmer, Amravati, Amritsar, Aurangabad, Bangalore, Beed, Belgaum, Bharuch, Bhavnagar, Bhopal, Bhubaneswar, Calicut, Chandigarh, Chandrapur, Chennai, Coimbatore, Cuttack, Daman, Delhi, Dhule, Ernakulam, Erode, Gangtok, Ghaziabad, Goa, Hubli, Hyderabad, Indore, Jaipur, Jalgaon, Jamshedpur, Jodhpur, Kolhapur, Kolkata, Lucknow, Ludhiana, Madurai, Mumbai, Mysore, Nagpur, Nashik, Navi Mumbai, Noida, Patna, Pondicherry, Pune, Raipur, Rajkot, Salem, Satara, Secunderabad, Shimla, Sikkim, Silvassa, Solapur, Srinagar, Surat, Thane, Udaipur, Vadodara, Valsad, Vellore, Vijayawada, Visakhapatnam
PINIONS
RACK AND PINIONS
ENGINEERING INSPECTION SERVICES
GUIDEWAY RACKS
DRIVE SYSTEMS